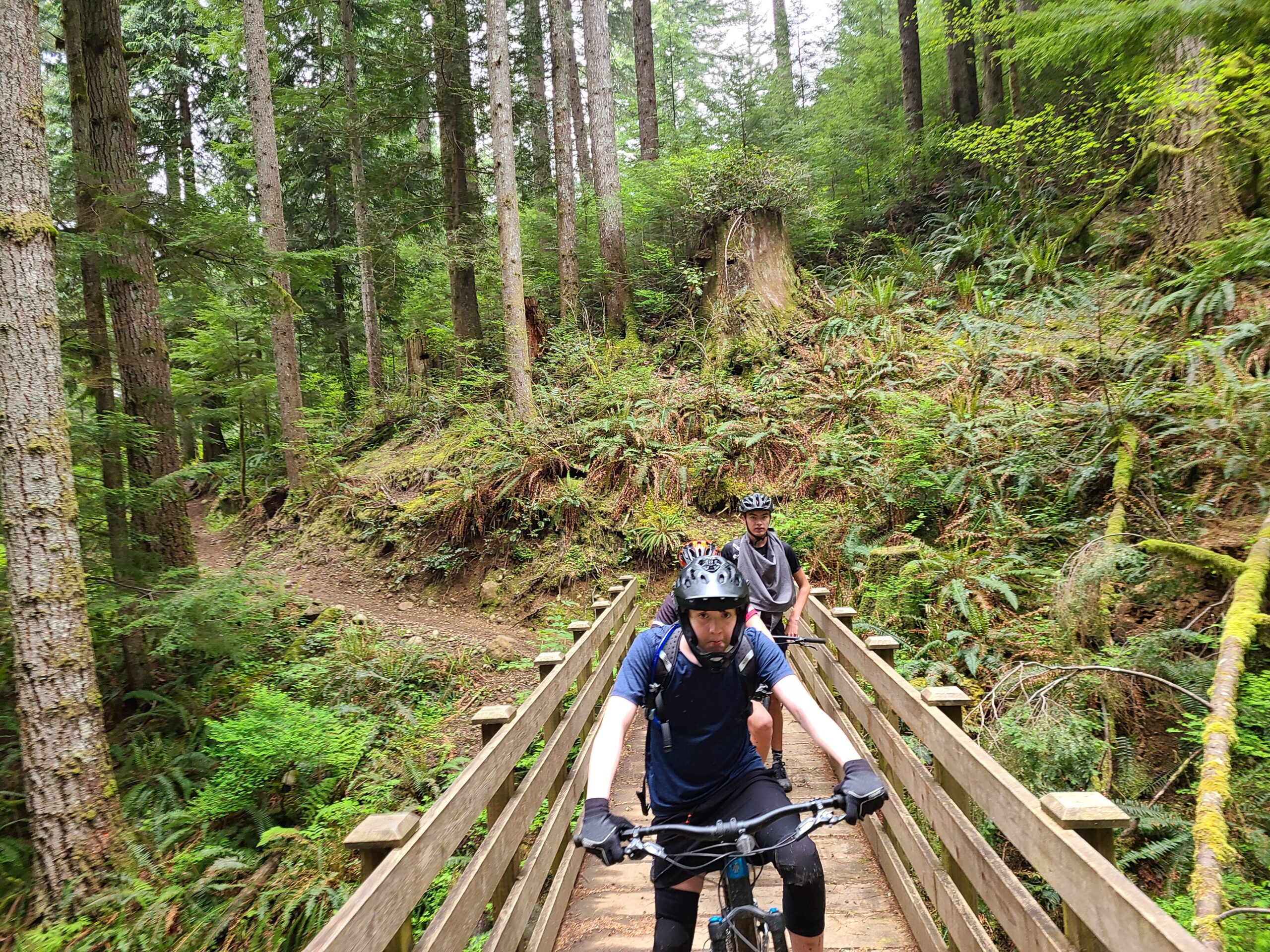 WHERE
WE
RIDE
We practice on the island during the week exploring Pioneer Park, Island Park, and Upper Luther Burbank park. It's great to have a few local rides, but we head off island for longer weekend adventures.
On the island, we are able to focus on skills development and get some conditioning with loops in Pioneer Park and beyond. The team is currently unable to ride at the Mercer Island Bike Skills Area while a new location and design is being evaluated. Please share comments in support of the area on the Mercer Island Let's Talk project page.
Here is what a practice on the island looks like…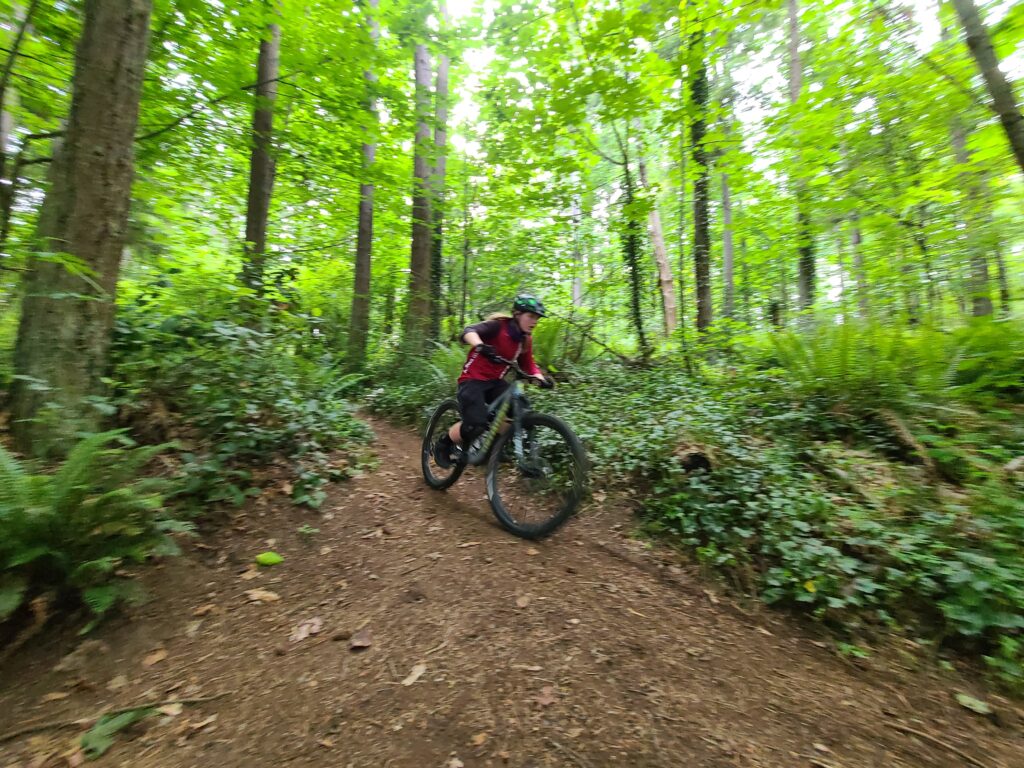 While your kids might love going to Duthie Hill, we are lucky to have a wide range of riding options to explore. Here is a short list of trails we may visit on our weekend rides or use this list to get some ideas to get some extra rides between practices.
If you like these trails, consider becoming a member of the Evergreen Mountain Bike Alliance to support the work on these and many more trails.